New Berlin Landscaping Company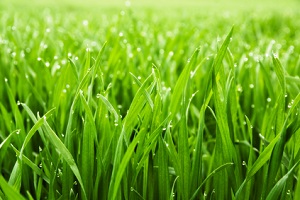 It can be confusing to try to find just the right New Berlin landscaping company, but once you have worked with CJS Lawn & Landscaping you will see easily who the clear choice is. For over 30 years now we have been working hard to continually bring every customer the same level of complete satisfaction. We care as much about making your yard look as good as possible as you do. Since 1982 we have been the name that locals trust in to take care of all of their lawn and landscaping needs.
Every New Berlin, WI homeowner thinks their home is going to come with the perfect green lawn but that is rarely the case. In fact, even if you don't happen to get the lush, green lawn, you have to invest the effort into maintaining it. That's where teaming up with our experts becomes the solution. Contact us today to find out more about what we can do for you.
Landscaping Services in New Berlin
It is an honor to be the preferred choice for a landscaper in this area. Whether you have the perfect lawn and want to keep it that way or have a yard that could use some serious renovating, we can take care of that for you. We have worked hard to offer all of our customers the superior level of work and customer care that has come to be expected from us.
New Berlin Lawn Maintenance
We look forward to having the chance to partner with you and help you understand all of the options that you have available for improving your yard. We can help you to find the perfect look for your lawn and work with you to be able to maintain that look. You can trust in our New Berlin lawn maintenance experts to get the job done and to work with you to help devise a plan of action to have nothing but success for your lawn. But we cannot get started until you give us a call, so let's begin today.
Landscape Lighting in New Berlin
Another way to enhance your landscaping, and your overall home, is through the inclusion of New Berlin landscape lighting. Yet this isn't just about making sure your stunning yard gets noticed, even at night. Well installed, quality lighting is about also having the safety and security you and your family want and deserve. Think about how much better your driveway and walkways will be illuminated with this type of lighting.
Not to mention, lighting will help reduce the chances of someone breaking into your home. Contact us today for all of your New Berlin landscaping needs.
Recent Articles
3 Landscaping Tips To Improve The Curb Appeal Of Your Home This Fall

With summer quickly coming to a close, most homeowners are performing the last few tasks needed to make sure their landscaping is ready to transition into the fall. While it is certainly a good idea to make sure that your landscaping is prepared for cooler months ahead, there is nothing that says you can't undertake…

Read More

Understanding the Various Services That Create the Perfect Yard

Just about any homeowner will tell you that one of the most important features of their home is the yard. Even the most beautiful of homes just doesn't look the same if the yard is not in the state that it should be. So, one of the responsibilities that comes with being a Racine homeowner…

Read More

If you are looking for a New Berlin landscaping company, please call CJS Lawn & Landscaping at 262-878-1660 or fill out our online request form.