Lawn Dethatching Service in Racine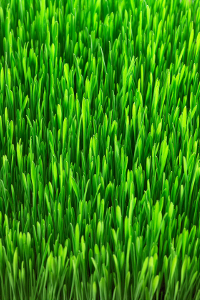 Although it may come as a surprise, Racine dethatching is one of the most crucial parts of proper lawn care. And it also happens to be one of the most overlooked tasks that homeowners end up not taking care of. Thatch is basically a layer of dead grass, roots and debris that accumulates between the soil surface and the healthy, green grass blades above. Over time though, it develops into a thick mat that prevents water and oxygen from reaching the soil and providing an environment that can encourage pests and disease.
So lawn dethatching is a way to prevent these problems, or at least minimize the risk. And our crew here at CJS Lawn & Landscaping is just the team of Racine landscapers to take care of this work for you. Almost every yard needs this process done annually, or whenever the thatch reaches a thickness of approximately ½ inch. This is something one of our experts can determine for you or you can check for by simply working your fingers into the grass and noting the depth of the thatch layer.
Expert Lawn Care Services
Many homeowners know they have a problem with their lawn they just don't know why or what it is. Very often, that means they are having a problem with thatching. And once you realize that dethatching is what you need then you have to make it a point to call on our Racine lawn care experts to get the job done.
The problem is that, if not done correctly, this process can cause harm to your lawn. This is because dethatching is actually tough on your lawn so you have to know when it should be done so the grass has the best chance for recovery. Home improvement stores encourage homeowners to take on this task themselves but never mention how important the timing is for taking care of this task. There are simply too many factors that, if off just a little, will end up doing more harm than good for your yard.
Dethatching for Racine Lawns
The only one who is going to care about professionally dethatching your lawn as much as you do, is our team of pros here at CJS Lawn & Landscaping. As a local, family owned business our clients are also our neighbors, friends and fellow community members. So we care about taking care of them as though each one was a member of our extended family.
This approach is part of what has kept us in business since 1982. Now, we look forward to showing you how our customer service and quality workmanship sets us apart from the rest of the competition. Contact us to set up your Racine dethatching or other related lawn care service.
Our Racine Lawn Dethatching Professionals Provide:
Lawn dethatching services
Spring lawn care
Lawn treatments
Lawn care maintenance
Lawn aeration
Grass care
Lawn services
Lawn maintenance
Grass maintenance
Lawn dethatching
Bermuda grass care
Lawn care services
Recent Articles
Lawn Maintenance Tips For Racine, WI

A healthy, beautiful lawn doesn't just happen naturally. It takes a lot of work and know-how. Sure it's true that in nature, there are always going to be elements that work together to create beauty. But, landscaping around a home or business is not appealing if nature has take over. That's why most of us…

Read More

If you are looking for a Racine lawn dethatching service, then please call 262-878-1660 or complete our online request form.