Dependable Rochester Landscaping Company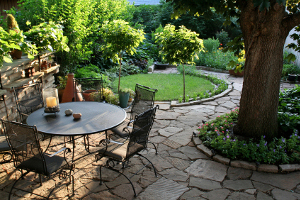 As the top choice in the area for Rochester landscaping, you may not yet be familiar with our services. So, you may also be wondering what makes CJS Lawn & Landscaping the best choice around. There are a lot of reasons really and part of it starts with the fact that we have been in the business for well over three decades now which means we know a thing or two about the business. More importantly, we know a great deal about taking care of the customer. We focus on giving each client the ultimate in customer experience. Anything less than 100% customer satisfaction is not acceptable in our book. So while other companies tend to focus on quantity, as in the number of jobs they can take on, we focus on the quality of each one.
Landscaping Services in Rochester, WI
Being the best for landscaping in Rochester hasn't been too difficult a task. When you have a strong work ethic and pour your heart and soul into what you are doing it is hard to be anything but the best. But we also make it a point to include our clients in the process.
This means that instead of making your choices, our Rochester landscapers just help you understand your options and guide you in the best direction for your situation. We also involve you in each step of the process because you should know exactly what you are paying for. These seemingly little details are what makes all of the difference in the overall customer experience. Contact us today so we can get started.
Rochester Lawn Maintenance
So what exactly can we do for you as part of the Rochester lawn maintenance we offer? Some of these tasks include but are not limited to:
Core Aeration
Fertilization
Tree Trimming
Edging
Seasonal Cleanup
Plus plenty more
We can tell you more about what we offer and what you might need when we meet in person.
Landscape Lighting for Rochester Homes
Of course one of the wisest investments you can make for the outside of your house as a savvy homeowner is Rochester landscape lighting. Not only will this immediately increase the property value of your home it comes with added bonuses such as:
Illuminating walkways and making them safer
Deterring theft or vandalism
Highlighting features of your landscaping you want seen
Taking to focus away from anything you don't want noticed
And that's not all
Let us meet with you as your Rochester landscaping expert and review with you all that we can do for you.
If you are looking for a Rochester landscaping company, please call CJS Lawn & Landscaping at 262-878-1660 or fill out our online request form.