Need a Sturtevant Landscaping Company?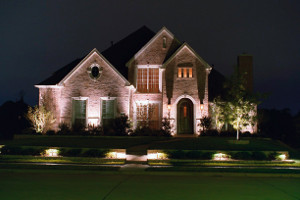 For the best in Sturtevant landscaping, the name to trust in is CJS Lawn & Landscaping. Since 1982 we have been the leading provider for all things related to making your yard look its best. Of course part of being the best in the area is also being there for our customers all year long. Which is why we take care of jobs that are important to you all year long. So aside from summer mowing, we also take care of seasonal cleanups and snow removal, just to name a few. Rely on the CJS Lawn & Landscaping name, the company that will be there for whatever you need, all through the seasons.
Landscaping Services in Sturtevant, WI
So what can we do for you as the top choice for landscaping in Sturtevant? The list of professional services we offer is lengthy because we care about taking care of our local clients. For one thing, we help create the ultimate look for your home with landscape design and installation.
The exterior of your home is what makes the first impression. So it only makes sense that you want your yard looking fantastic. But too many homeowners leave this to chance, DIY it or hire less than expert Sturtevant landscapers. At CJS Lawn & Landscaping we are what makes the difference and you are going to love the layout and look of your completed yard.
Sturtevant Lawn Maintenance
There is so much more to making your yard looks its best than just having professional mowing and trimming done. For one thing, you need to manage your weed control so you can prevent potential problems. Sturtevant lawn maintenance includes jobs like dethatching and core aeration. But don't waste your precious free time trying to take this work on yourself; let our pros do it for you.
Lawn care goes much deeper than just the surface; we create a healthy lawn so you have lush, green grass that goes all the way to the roots. This is what we focus on doing for our customers and this focus is what has helped make us number one.
Landscape Lighting for Sturtevant Homes
One of the wisest things you can do as a homeowner is to hire is for your Sturtevant landscape lighting work. This not only spotlights your landscaping it has other benefits too. For instance, this is a great way to increase the property value of your home. You also make it safer for loved ones and guests by illuminating walkways.
Not to mention, a well lit house is not a very likely easy target for criminal activity. Let us teach you about all we can do for you as your smart option for Sturtevant landscaping services.
If you are looking for a Sturtevant landscaping company, please call CJS Lawn & Landscaping at 262-878-1660 or fill out our online request form.