Seeking a Bristol Landscaping Company?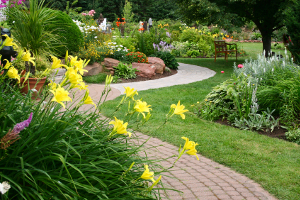 There simply is no other choice to make when it comes to Bristol landscaping. At CJS Lawn & Landscaping we have been earning the title of number one for this since 1982. That means that for over 30 years we have been the name to trust in for all of your landscaping services. And there are a lot of jobs we can take care of for you under this field. Above all else, what we focus on is offering the best in the customer experience. By offering the finest in workmanship and customer service we are always able to deliver 100% all of the time. Our goal for offering the services we do is not to just collect the pay; we provide quality while other companies focus on quantity.
Landscaping Services in Bristol, WI
So what would you like the CJS Lawn & Landscaping team to take care of for you today when it comes to your landscaping in Bristol needs? We can start with the design and installation of professional landscaping and then also be the team that helps take care of it after. Too many homeowners assume this is the type of task they may be able to take on as a DIY project.
Without a Bristol landscaping expert taking care of it you are likely to not love the final outcome. So instead of attempting a professional job let our team members who have the training, skills and experience to get the job done handle it for you. We look forward to showing you in person what we can do for you.
Bristol Lawn Maintenance
There are plenty of jobs we can take care of for you that fall under the Bristol lawn maintenance heading. Some of these include:
Weed Control
Bush Trimming
Core Aeration
Seasonal Cleanups
Edging
And so much more
We want to become the only name you trust in for whatever you need for you lawn care. In order to make sure the outside of your home makes the best first impression and adds the curb appeal you want you have to keep it looking its best. So let us know what we can do for you.
Landscape Lighting for Bristol Homes
Want to highlight your yard while making it less likely to be targeted by criminals and vandals? Then Bristol landscape lighting is right for you! At CJS Lawn & Landscaping we have the expertise needed to carefully plan and install your exterior lighting.
This means making your yard stand out while taking focus off of the details you want hidden. Contact us today so we can tell you more about all of the Bristol landscaping services we can provide for you.
If you are looking for a Bristol landscaping company, please call CJS Lawn & Landscaping at 262-878-1660 or fill out our online request form.