Professional Mount Pleasant Landscaping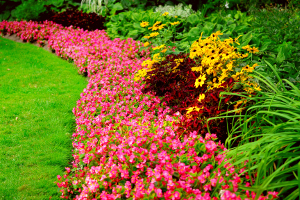 If you are in the market for Mount Pleasant landscaping services then you have come to the right place. More importantly, with CJS Lawn & Landscaping you can rest assured that you are getting the best in workmanship and customer service. Because when it comes to your house you should never settle for less than the very best. For over three decades now, our company has been the one to trust for all landscaping and lawn maintenance related services.
Landscaping Services in Mount Pleasant, WI
There are plenty of tasks that need to be done once the weather turns warm. Yet at CJS Lawn & Landscaping we are thinking of services even beyond that. For one thing, we take care of important seasonal cleanup as part of the landscaping in Mount Pleasant we take care of. This type of task is essential to making sure your yard looks its best but also can grow properly.
Seasonal cleanup removes all of the debris that has built up from organic matter over time. If not cleaned up, this forms a blanket which prevents your grass from getting the valuable sunlight, oxygen, water and other nutrients necessary for health. Let our Mount Pleasant landscapers take care of this for you.
Mount Pleasant Lawn Maintenance
What most people don't realize is that there is a great deal more to Mount Pleasant lawn maintenance than just mowing. For instance we also take on crucial tasks like fertilization and dethatching. We don't want to let anything stand in your way of having the best looking yard possible and there are many steps that go into making that possible. Call today to find out more about what we can do for you as the premier choice for Mount Pleasant lawn care pros.
We want our local customers to be able to depend on us for whatever it is they need for the exterior of your home. You can feel confident that no matter what the service is we are taking care of for you, the final result will go above and beyond your expectations. Why waste your own valuable time trying to take on jobs that we could do for you, professionally.
Landscape Lighting for Mount Pleasant Homes
Want to really highlight your yard while increasing the property value and making your home safer? Then the Mount Pleasant landscape lighting services is perfect for you. Let us show you all that we have to offer you. Set up an appointment so we can review the Mount Pleasant lawncare jobs that we can take care of for you starting today.
If you are looking for a Mount Pleasant landscaping company, please call CJS Lawn & Landscaping at 262-878-1660 or fill out our online request form.