Salem Landscaping Company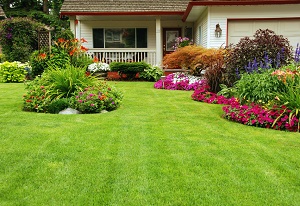 When you are in the market for a Salem landscaping company, you know you have to find the best. At CJS Lawn & Landscaping we have been taking care of locals in this area since 1982 So for more than three decades now we have been mastering the craft of creating the lawn and landscaping Salem, WI homeowners want.
Above all else, we maintain our dedication to offering the best in customer experience. All we really have to do to make this possible is continue to offer the finest in workmanship and customer care, to each customer every time. We want you to know that you have made the right decision and that you can see the difference that superior quality work can make. Call on our team today or use our online appointment scheduling system to get started right now.
Landscaping Services in Salem
What can the CJS Lawn & Landscaping crew get done for your landscaping today? Whether you already have a design in mind or would like our expertise in helping come up with a design concept, we can help either way. We know what it takes to create whatever look you want, from subtle and natural to more bold and eye catching. Don't make the mistake of thinking this is a job you can take on yourself or let a less-than-professional company take care of.
This is your home and your financial investment so why settle for anything less than the best? We assure you that you are going to love the look we create. We look forward to having the opportunity to work with you and show you in person how we earned the flawless reputation we have.
Salem Lawn Maintenance
Your lawn is a large part of what will help you make a great first impression and enhance your curb appeal. Aside from what the neighbors will think, Salem lawn maintenance is about enjoying coming home to your home and stunning yard every day. Let us be the team that can make that happen for you. Give us a call today so we can get started.
Landscape Lighting in Salem
There are plenty of benefits to adding Salem landscape lighting to your property, aside from just enhancing and spotlighting the beauty. For one thing, this is a great way to help ensure greater safety for family and friends walking up the driveway or down a pathway. It is also an ideal way to help reduce the risk of criminal activity including vandalism. So, if you are ready to work with the most qualified team for your Salem landscaping company, give us a call today.
Recent Articles
If you are looking for a Salem landscaping company, please call CJS Lawn & Landscaping at 262-878-1660 or fill out our online request form.