Oak Creek Landscaping Company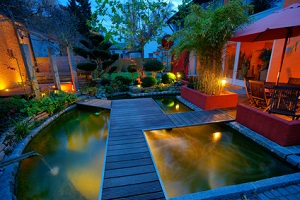 If you are searching for an Oak Creek landscaping company, it only makes sense to want to ensure that you are working with the best. At CJS Lawn & Landscaping we have been taking care of locals in this area since 1982 which means that for over 30 years now we have been taking care of the services Oak Creek, WI homeowners need for taking care of their lawn. Our main focus is making sure that the work is done with superior quality but, most importantly, that customer satisfaction is at 100%.
If you want a lush, healthy, green lawn, we can help make that happen. We are dedicated to offering the finest in superior workmanship as well as getting you the results you want. We aren't happy with the completion of the job until you are. So call us today and let's get started.
Landscaping Services in Oak Creek
There are plenty of options available for getting the best in landscaping services. Some of what we offer here at CJS Lawn & Landscaping include:
Core Aeration
Seasonal Clean Ups
Fertilization
Weed Control
Bush & Tree Trimming
plus so much more
The bottom line is that we are the team to rely on in order to create the lawn you have always wanted. If you want to design the layout for your yard, or leave it to our pros, we can help with that. Contact us today and let's work together to create a stunning yard that will enhance your curb appeal.
Oak Creek Lawn Maintenance
We look forward to having the chance to work with you and help you to understand the options you have available. Part of having the perfect lawn is creating one, the rest of the work is the Oak Creek lawn maintenance that helps keep it always looking its best. This is what we do and have been doing for over three decades now. Let us meet with you to show you all of the options that you have available and offer advice on how to make the best choices possible.
Landscape Lighting in Oak Creek
You should also know about all of the benefits of using Oak Creek landscape lighting to enhance your property. While it is certainly an advantage to enhance the look, it is also about creating a safe and secure home. This type of lighting will create an area that is safe to walk around as well as help to cut down on the likelihood of the risk of burglary or vandalism. Call us today so we can arrange a time for your Oak Creek landscaping company services.
Recent Articles
Lawn Maintenance Tips For Racine, WI

A healthy, beautiful lawn doesn't just happen naturally. It takes a lot of work and know-how. Sure it's true that in nature, there are always going to be elements that work together to create beauty. But, landscaping around a home or business is not appealing if nature has take over. That's why most of us…

Read More

Top Three Landscape Lighting Questions

Landscape lighting is a great way to improve the appearance and functionality of your home's landscape. A great landscape lighting design can make your landscape look even better at night, and our professionals can help you design the perfect lighting scheme for your landscape. Our landscape lighting designs will help you accentuate the most attractive…

Read More

If you are looking for a Oak Creek landscaping company, please call CJS Lawn & Landscaping at 262-878-1660 or fill out our online request form.