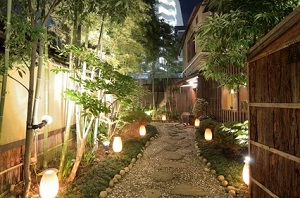 Trying to find just the right Franklin landscaping company can feel like an overwhelming task, until you make a decision you are happy with. At CJS Lawn & Landscaping you can rest assured that you are going to be 100% satisfied with the work that we do. Since 1982 we have been the name to trust in for this type of work and we have certainly learned a lot about the progression of the business over the years, including how to always keep improving upon the customer experience.
Every Franklin, WI homeowner wants to have the perfect green lawn, but the problem is that it is not as easy to obtain as you might think. But by teaming up with industry experts you can rest assured that you will get the service you deserve and the final results you have always wanted. Get in touch with us today and let us show you all the options that you have available.
Landscaping Services in Franklin
We are proud to be the top choice for landscaping services in Franklin. Whether you already have the ideal lawn in mind or need some creative inspiration in order to design it, our team has the experience to get the job done. There are plenty of ways to change up your yard and give your great outdoors a total makeover. Let's work together and give us the opportunity to show you firsthand what a stunning look we could create.
Franklin Lawn Maintenance
We look forward to having the opportunity to work with you and show you all of the choices you have available in order to help create your perfect lawn. We will be there for you from the point of getting your lawn started to taking care of all the required Franklin lawn maintenance in order to keep the yard looking its best. Contact us today so we can start making plans. You are going to love the final results you get by working with the CJS Lawn & Landscaping team.
Landscape Lighting in Franklin
Another important feature to consider is Franklin landscape lighting. Why invest all this time and effort into creating the perfect lawn and landscaping if you don't intend to show it off both day and night. However, there are even more benefits than that.
People often add this to their property in order to have safety and security as well. A well lit yard creates an area where people are less likely to fall and where your home is less likely to be broken in to. So for all of your Franklin landscaping company service needs, give our crew a call today.
Recent Articles
Where To Place Landscape Lighting For The Biggest Impact by CJS Lawn & Landscaping

You probably already understand that landscape lighting is a necessary part of safety and security for your home and that it impacts the appearance of the property. It also affects how you feel about your Racine home, which may be why you're searching for ways to make a difference in the appeal of your property…

Read More

Should You Pay a Professional for Fertilization Services?

Managing your lawn and landscape is one of the biggest maintenance tasks you have as a homeowner. Between weed control, seasonal clean-ups, and every lawn and landscape task in-between, there's no end to the work. At CJS Lawn & Landscaping, our professional Racine landscapers are dedicated to helping our clients keep their lawns and…

Read More

If you are looking for a Franklin landscaping company, please call CJS Lawn & Landscaping at 262-878-1660 or fill out our online request form.