Understanding the Various Services That Create the Perfect Yard
---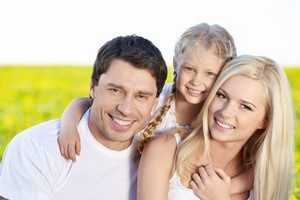 Just about any homeowner will tell you that one of the most important features of their home is the yard. Even the most beautiful of homes just doesn't look the same if the yard is not in the state that it should be. So, one of the responsibilities that comes with being a Racine homeowner is taking good care of the lawn and landscaping.
More accurately, it is about finding the right professional to handle this work for you. However, just because this is all work that is best left to industry experts doesn't mean you should be out of the loop about what goes into the work, care and services. Make yourself an informed consumer and savvy homeowner by finding out more about the work that is likely to go into creating your own perfect exterior.
What is Lawn Maintenance?
There are a number of vital services that are included when it comes to creating your perfect lawn and landscaping. Some of the tasks that fall under the category "lawn maintenance" that make this possible include:
Core Aeration – The process of aeration is using machinery to mechanically remove plugs and thatch from your lawn. This lowers the risk of soil compaction, which helps keep channels open for oxygen, water and other nutrients. Once the soil becomes compacted, your lawn will begin to become unhealthy and die, and this is not a problem that is easy to spot since it is not visible to the naked eye.
Fertilization – Your green grass typically only requires water, sunlight and oxygen in order to survive. In order to thrive it also needs vital nutrients. To help ensure that your lawn is as healthy and vibrant as it can be, you have to address the need for fertilization. This helps restore and maintain the delicate eco-system balance that makes up your lawn.
Dethatching – Over time, the top layer of soil becomes littered with dead grass and other organic debris. While some of this naturally decomposes, the remaining matter becomes entangled in the blades, creating a type of blanket that smothers out your root system. This layer makes it more difficult for light, oxygen and water to gain access to the roots. Dethatching simply removes this buildup.
Weed Control – Simply put, weeds are typically the presence and growth of any unwanted plant life invading your lawn. Some are merely unsightly while others are more intrusive. These more aggressive strains of weeds begin to rob otherwise healthy grass of needed water and nutrients. Rather quickly, this can kill off your grass. Part of lawn maintenance is addressing the appearance of weeds but, even more importantly, it is about preventing them from developing in the first place.
Even service such as seasonal cleanup work is integral to having a healthy and beautiful yard. Organic debris cluttering your yard and landscape beds make it look unsightly, undoing all that hard work. Yet, even more alarming is the fact that this matter will block the root systems of what they need for survival.
Get Proactive About Your Lawn Care Service Needs
Having the perfect lawn and landscaping is not the type of task that should be considered a do-it-yourself job. Achieving and maintaining excellence for your yard is about having the right expert by your side to get the job done. Locals here know that the name to call on is CJS Lawn & Landscaping, and has been since 1982.
We are committed to ensuring that each of our clients is beyond satisfied with the work we do and the results that they receive. We don't just focus on meeting your expectations, our goal is always to exceed them. Together, we can help make certain that you have the lawn that you have always wanted.
The truth is that you cannot have the home of your dreams if your yard and landscaping are still a nightmare. We know what it takes to establish and maintain the perfect lawn. Now, we look forward to being able to provide that for you.
If you are looking for a Landscaper Company in the Racine area, please call CJS Lawn & Landscaping at 262-878-1660 or fill out our online request form.