Racine Snow Removal Services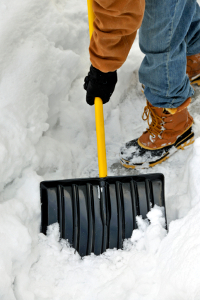 When the winter hits and the weather turns ugly, you need to know you already have your Racine snow removal services in place. Imagine how much less you have to dread that nasty winter weather when you have someone else to clean up the mess for you. It would be nice to be able to just leave it be but since you still have to get on with your every day routine then it is necessary to have this wintery mess removed.
Your driveway and walkways are two of the main concerns when it comes to taking care of your property following a storm. However, snow left to melt on its own can lead to severe ice problems. And if more snow accumulates before the previous snow melts then you could begin to have a serious problem. This is especially true of snow that gathers on places like your roof. 
Professional Landscaping Snow Removal
Why rely on the CJS Lawn & Landscaping team to take care of your professional Racine snow removal? For one thing, our Racine landscapers have the training, skills, experience and equipment to get the job done. You can simply get ready to go about your usual day while we deal with the cold weather and clean up the snow for you. Winter weather mess can be such a nuisance s owe are there to make it go away like it had never been there in the first place.
You have so little free time in your day as it is. Do you really need to spend time before work or on your day off shoveling your driveway? Not to mention, this type of work from someone who does not perform it on a regular basis comes with a high risk of injury or even death. Putting extra strain on your back or heart makes sense when you could simply let our pros take care of it for you.
Residential Snow Removal in Racine
Even if you could decide to invest in a snow blower is this really the type of thing you want to have to find space for when you are only going to use it a few days of one season a month? Plus take care of maintenance that would be required for it in order to keep it running smoothly?
So it only makes sense to let us take care of this for you. Set up your professional Racine snow removal service now so that when winter weather hits next, you are already covered. Don't waste another snow day breaking your back clearing a path just to get to your car just to drive to start a work day. Call the CJS Lawn & Landscaping pros.
Our Racine Snow Removal Specialists Provide:
Snow removal services
Residential snow removal
Sidewalk snow removal
Driveway snow removal
Home snow removal services
Snow removers
Lawn care and snow removal
Landscaping snow removal
Reliable snow removal
Snow removal residential
Landscaping and snow removal
Local snow removal
Recent Articles
Understanding the Various Services That Create the Perfect Yard

Just about any homeowner will tell you that one of the most important features of their home is the yard. Even the most beautiful of homes just doesn't look the same if the yard is not in the state that it should be. So, one of the responsibilities that comes with being a Racine homeowner…

Read More

Lawn Maintenance Tips For Racine, WI

A healthy, beautiful lawn doesn't just happen naturally. It takes a lot of work and know-how. Sure it's true that in nature, there are always going to be elements that work together to create beauty. But, landscaping around a home or business is not appealing if nature has take over. That's why most of us…

Read More

If you are looking for bed maintenance or mulching services in Racine, then please call 262-878-1660 or complete our online request form.