What You Should Know About Aeration
---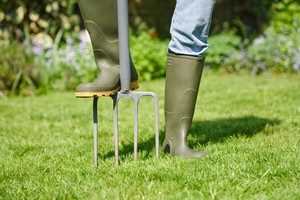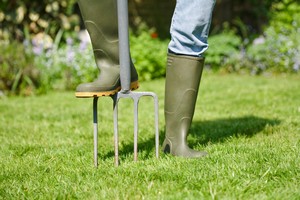 If you aren't familiar with aeration, researching its benefits will quickly make you aware of how it can improve the overall state of your Racine lawn. Lawn maintenance experts cite aeration as the primary solution for soil compaction, and hiring a landscaping company to aerate your yard is recommended to allow for the proper enrichment of soil and roots.
Benefits of Aeration
The advantages of aerating your lawn are numerous. For instance, aeration services performed by an experienced landscaping company help to improve the overall health of your lawn, increase fertilizer and soil water uptake, limit lawn maintenance, and decrease soil compaction. Additionally, aeration reduces water runoff and puddling, increases heat and drought tolerance, and improves air exchange between the atmosphere and soil.
When Should You Aerate Your Lawn?
Homeowners should consider aerating their lawns if their yards experience heavy foot traffic because it will compact the soil over time. Additionally, homeowners should hire a landscaping company for aeration services if their lawns are dry or spongy because their thatch layers may be too thick. Lawns may also need to be aerated if they're near newly constructed homes because heavy equipment causes compaction or if they have soil layering created by sod that prevents proper drainage and root development.
The best time to aerate yards containing warm season grasses is in late spring, and the best time for yards with cool season grasses is early spring or fall. By adhering to these time frames, you ensure that the grasses can grow in the aerated areas before their growing seasons conclude. Depending on various environmental factors, you may need to aerate your lawn one to five times a year.
Contact Our Lawn Maintenance Specialists
If you don't know if your lawn requires aeration, reach out to CJS Lawn & Landscaping and speak to experienced lawn maintenance experts about the condition of your yard. The skilled team at our trusted landscaping company can assess the soil on your Racine property and determine the best course of action to improve the health of your home's landscape.
If you are looking for lawn maintenance services near Racine then please call 262-878-1660 or complete our online request form.