3 Great Benefits You'll Enjoy thanks to Landscape Lighting
---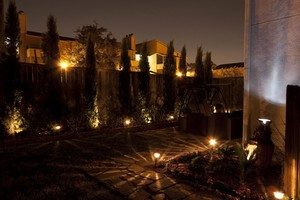 If you're the type of homeowner who puts a lot of care into maintaining your lawn, then you might want to look into getting landscape lighting for your Racine area home. After all, landscape lighting offers a number of great benefits for you to enjoy. Want to know more about those benefits? That's no problem: Just read on, and this quick guide will tell you all the great qualities you'll enjoy thanks to this installation!
Greater Curb Appeal
At some point, you might want to put your home on the market. When that time comes, you'll want to be sure your home sports plenty of curb appeal. After all, curb appeal is that quality that helps catch customers' eyes, helping you to get your home sold sooner rather than later.
To maintain the best possible curb appeal, you'll need to keep your yard looking its best. A great way to add beauty to your property is to get landscape lighting. This installation can turn your yard into something of a piece of art, which can help to attract plenty of interested buyers.
Increased Resale Value
During the process of selling your home, one thing you'll keep firmly in mind is the value of your home. You'll want to get back more than you invested in your property, right? Of course right. So, you'll want to get any installations that will help to boost your property value.
If you're looking for great ways to increase your home's resale value, you need to look into getting landscape lighting for your property. This beautiful and functional installation will help to give your property value a nice boost that will literally pay off when you decide to sell your home.
Better Safety
Maybe you don't ever want to put your home on the market. Maybe you're content staying right where you are, and your only concern is to ensure your home is as safe as can be. If that's the case, you should still look into getting landscape lighting.
After all, this installation can provide greater security for your home by discouraging late-night prowlers from sneaking about your backyard. Are you looking for ways to keep yourself and your loved ones as safe as can be? Then you need to look into landscape lighting today.
Call Our Racine Area Lansdcapers for Your Landscape Lighting Needs Today
If you're interested in enjoying the great benefits that landscape lighting has to offer, then you need to call CJS Lawn & Landscaping today. Our Racine landscaper company has the resources and the know-how to provide quality landscape lighting installations that will allow you to enjoy these benefits to the fullest.
If you are looking for a Landscaper Company in the Racine area, please call CJS Lawn & Landscaping at 262-878-1660 or fill out our online request form.