Racine Core Aeration Experts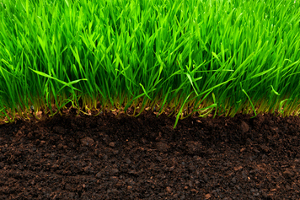 If you are considering hiring Racine core aeration experts to care for your lawn then you are a wise homeowner. The only way you could be any smarter would be to make the right choice and hire the CJS Lawn & Landscaping team to complete the job for you. Or, you may have heard you need it and simply want to know what it is first.
Aeration is a process that involves the air exchange between soil and the surrounding atmosphere. Technically, it is the actual removal of thatch and soil from your lawn in order to improve the natural aeration process. You may also hear it referred to as soil cultivation and it is crucial for helping you have the best health possible for your lawn.
This method is used to improve the air exchange as well as enhance the soil water uptake. In fact, it can also help improve fertilizer uptake and use. Plus, it will reduce the amount of water runoff and puddling. Lawn aeration is an approach to use to reduce soil compaction which makes you yard healthier.
Professional Lawn Aeration
So why else might you want to consider Racine lawn aeration? Well, if you would like to enhance the heat and drought stress tolerance this is a great approach to use. You can also improve the resiliency and cushioning as well as enhance thatch breakdown. While there still even more advantages to consider these are a few to help you understand the importance.
The number of times you should aerate depends on a number of factors such as how much traffic the yard gets. Lawns that are subjected to heavier traffic may require this technique applied more frequently. However, this is something that is best determined by your expert Racine landscaper.
Core Aeration for Racine Lawns
Like all living, breathing things, your lawn needs oxygen. Aeration opens up channels that makes it easier for the soil in your yard to get oxygen, water and valuable nutrients. Keep in mind, this is where the roots of your grass lives so it needs the right amount of those factors in order to survive. Too much or not enough can throw the balance off making it impossible to keep your lawn healthy or, in some cases, alive.
Wondering where this process really comes into play? Aside from making your yard healthier there are other benefits to aeration like preventing the growth of invasive moss plants in your yard. Keep the conditions healthy for a green lawn and do away with potential threats by letting us take care of your Racine core aeration.
*Mention our website and receive 10% off core aeration services through 10/1/2015*
Our Racine Lawn Aeration Specialists Provide:
Lawn aeration
Lawn treatments
Lawn maintenance
Lawn care services
Lawn aerator service
Lawn aerating
Lawn services
Lawn repair
Spring lawn care
Dethatching services
Landscaping services
Lawn care maintenance
Recent Articles
Lawn Maintenance Checklist For Spring

Lawn maintenance can make your turf strong, green, and healthy. To have a beautiful lawn, maintenance should always start at the soil. Generally speaking, there are certain lawn care tasks that should be done several times a year that improve the health of the soil. Just remember that your lawn has its own unique set…

Read More

Racine Lawn Care Tips - Common Lawn Diseases You Don't Want

When your Racine, Wisconsin lawn suffers from a disease, it is caused by issues that are under your control. Pest infestations and poor soil nutrition will make your lawn weak and more susceptible to lawn diseases that will quickly take over and kill it. Pests in addition to disease are never something you want for…

Read More

If you are looking for professional core aeration in Racine, then please call 262-878-1660 or complete our online request form.