Lawn Care & Landscaping Company in Racine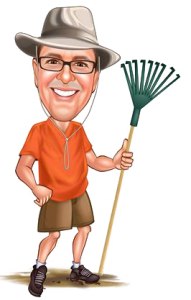 When it comes to making sure the fine folks in the Racine area get the landscaping services they deserve no one cares quite as much as our team here at CJS Lawn & Landscaping. Since 1982 we have been the Racine landscaping company to rely on for important services for taking care of your lawn. From the landscape design and installation to the lawn maintenance and upkeep, we are there for you every step of the way.
With a focus on superior customer service and workmanship, you can rest assured you get the professionalism you deserve. Don't settle for less than the best when it comes to your yard. Keep in mind this is part of what makes the first impression of your home and adds curb appeal.
Landscaping and lawn care services also shouldn't be a DIY project when you have our pros at your disposal. The CJS Lawn & Landscaping crew also makes it a point to utilize less chemicals all while still maintaining higher industry standards. Call us today and let us show you firsthand how we earned the impeccable reputation we have.
Lawn Maintenance Services like:
Plus Other Services such as:
7 Questions to Ask Before Hiring a Racine Landscaper
Select a company that is willing to listen to your concerns about your landscape and ask if they can provide you with acceptable solutions.
Ask a landscaping company representative to visit your property to determine problems, level of maintenance needed and pricing.
Ask if the Racine landscaping company is fully insured. Do not be afraid to ask for proof.
Obtain a written service agreement. Ask if there are any penalties if you decide to cancel your service agreement.
Ask if the landscaping company is dependable. Do they set certain day(s) to do service and then show up to do them on schedule?
Ask if they can give you references for their landscaping work.
Ask if they guarantee all of their lawn care services.
Latest Lawn Care Tips & Articles
The Top 4 Benefits of Racine Landscape Lighting

What's interesting about Racine landscape lighting is that people rarely realize the multitude of benefits to be gained until they either learn more about them or have them installed. While it obviously looks pretty there is so much more to it than that. So if you have ever considered exterior lighting like this, there are…

Read More

Understanding the Various Services That Create the Perfect Yard

Just about any homeowner will tell you that one of the most important features of their home is the yard. Even the most beautiful of homes just doesn't look the same if the yard is not in the state that it should be. So, one of the responsibilities that comes with being a Racine homeowner…

Read More

If you are looking for a Racine landscaping company, then please call 262-878-1660 or complete our online request form.